Why does the Cadillac Escalade stand out? With a stylish luxury SUV look, an incredible ride and smooth handling, the unmatched comfort and near-decadence of the interior, an Escalade stands for uncompromising Premium SUV Luxury.
Check out our selection of certified preowned Escalades at Jim Ellis Cadillac
In a luxury SUV, Cadillac Escalade strikes that perfect balance of lifestyle-fit without sacrificing things like a plush interior, optional real wood, and the softest leather interior seats in the Cadillac line.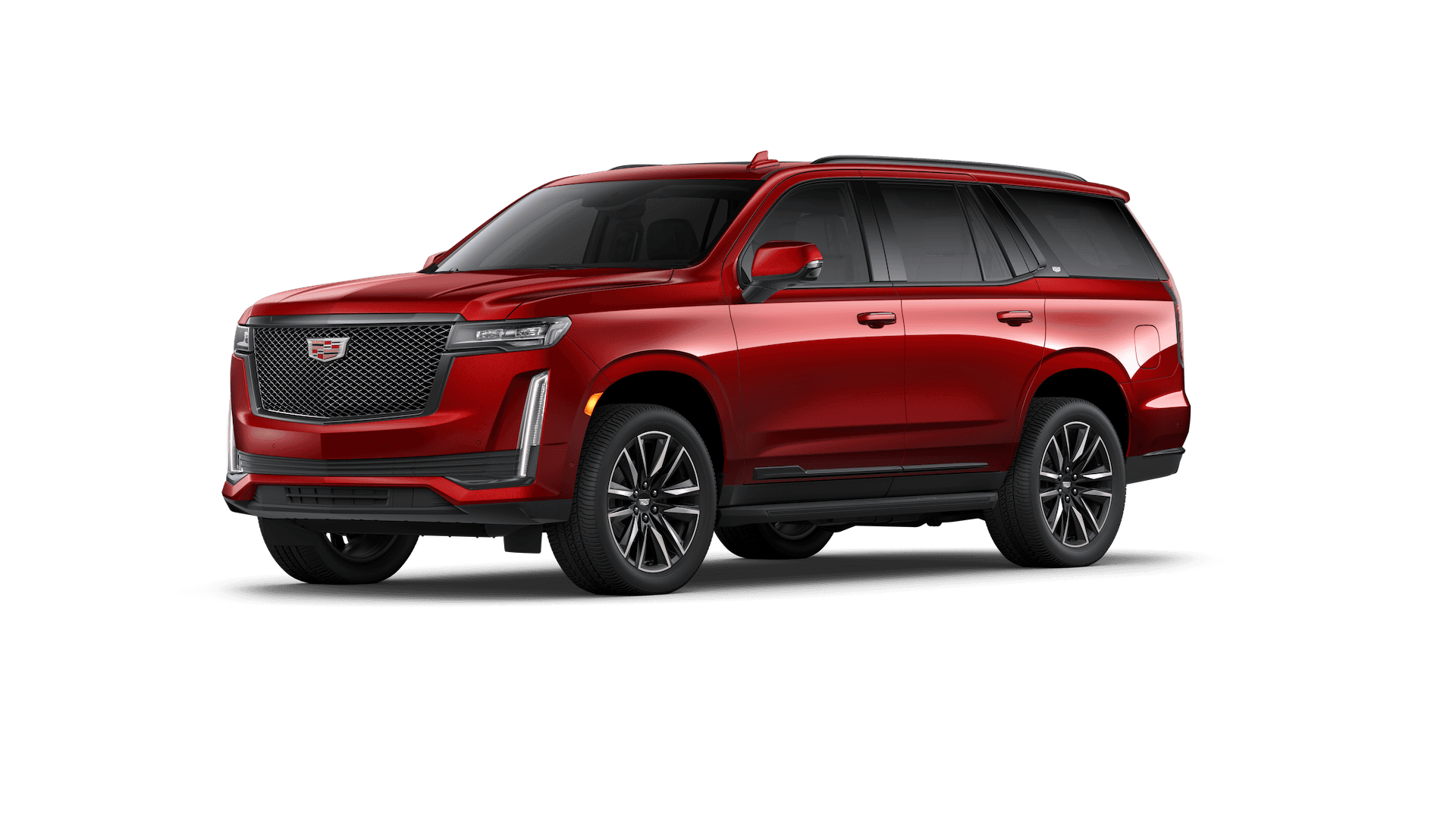 Other Escalade features that win over drivers include:
A powerful V-8 engine with a 10-speed, automatic-transmission for 420 hp and 460 lb.-ft of torque. This vehicle can move even with its solid size and weight.
A roomy, luxurious interior that rivals the finest of upscale dens.
Lots of room for cargo and passengers. Seven adults will have head, leg and elbow room to spare. And with seats down, there's a stunning 94.2 cubic-feet of space. 120.9 cubic-feet in the ESV model!
Properly equipped, a 2WD Escalade can tow up to 8,300 lbs.
Ground clearance that lets you take your luxury over rough terrain.
A noise proofed interior and a suspension system that simply ignores the bumps.
High tech entertainment that includes a clear-graphics touchscreen, WiFi hotspot up to 50 ft around the vehicle, Apple CarPlay and Android Auto connectivity, and a premium Bose system with 16 speakers.
High-tech safety including a rear-view camera on the rear-view mirror that reveals blind spots other vehicle of this size can't see. Plus, six airbags and active lane control are standard.
Firm braking and steering that's tight, accurate, and responsive.
It's fun.
While the new models of the Cadillac Escalade are always exciting, your path to being an Escalade driver might be through the purchase of a certified preowned Escalade from Jim Ellis Cadillac. You'll still be driving an exceptional vehicle, but at a lower entry price.
But what exactly is "certified preowned" Escalade?